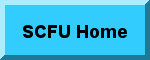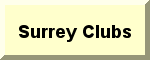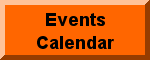 Page updated 

​2019-01-13 removed adverts

2018-11-18 Most of this page deleted - simplification - amended the U13 in adult event dateline per BF rule change.  Ref to altered BF website link.

11May2013 Re-confirmed consistency

15Mar2012 Updated U13 dateline per BFA Rule change

5 Mar 2006 Amended season from "Aug->Jul" to 1st Sept to 31 Aug.  Added note re age dateline for youth fencers in adult events.

16 Sept 2004 Reloaded (Homestead hanging up)

18 Oct 2003 Results button changed from Surrey Archives to page within this site.

16th Apr 2003 Updated coach & results button links

22nd Sept 2002 Updated example years.  Added note re blade sizes.

7th Oct 2001 added reminder that other events may be different)

IdeW

It is the fencers responsibility to check age eligibility.   Fencers who are not eligible may be excluded at any time, before, during or after the event.  Please read all the rules and if in doubt then consult the organisers before entering.

For these purposes, a fencers date of birth is per 
https://bf.sport80.com
 database. If this has been entered wrongly then event organisers reserve discretion.
Explanation of Age Dateline for Surrey Youth Events

​The Surrey Youth individual Championship, categories are now by Year of Birth, regardless of age on the day of the event.  The categories are defined on the event details.  The organisers may use other names for the groups but that does not imply a different age dateline.

For the Surrey Youth team event age group categories, see event details.  In years to date, the age on the day of the event has been used, in-order to enable two simple age groups: 

 - 13 & under on the day of the event.

 - 17 & under on the day of the event.

Please remember that events other than those organised by Surrey County Fencing Union may have different datelines / rules.    Please check for each event you enter.   

Explanation of Age Dateline for Youth Fencers in Adult Events

For SCFU adult events, all fencers must be at least age 13 on the day of the event.  

This rule originates from guidance related to a BF rule which at time of writing is 
here
. The Surrey Youth events are not affected by this rule (because under 13s will not fence anyone 18 or over).
This page was last updated on: 13 January, 2019