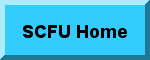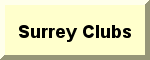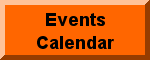 This page updated:

2017-02-23 deleted previous version of page and link to it.

2016-03-16 Updated links to BF website

26May2014 Deleted most of this page - now relying on link to BFA website - Governance - Rules -Clothing Rules.

16 Sep 2004 Reloaded (Homestead hanging up)

18 Oct 2003 Results button changed from Surrey Archives to page within this site.

30 Sep 03: Added top note re Breeches, Plastrons & Testing

16th Apr 03: Updated Coach and Results button links

15th Dec 02 Typos corrected

5th June 2001 created 

IdeW

Safety and Equipment

SCFU requires that competitors in all its events wear safe equipment.

Plastrons: Fencers in all categories must wear plastrons.

Breeches
: If intending to make use of provisions in the 
BFA rules
 for any non-CE marked trousers/breeches, please contact the organiser before the event.  Some organisers will chose not to allow this.   In all events, breeches of at least 350N (CEN1 marked) are recommended.  
Testing
: If you test your equipment by hitting an opponent without a mask, do look where your point is going !