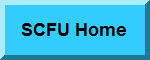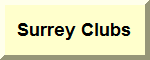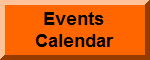 If you spot an error, please email the County secretary:
Email
Please don't bookmark pages below this one on this site...they may move in future.  It is intended that this homepage will stay at this address.

Surrey County Fencing Union

Frequently requested information on this web site:        

News and results: click the "Results & News" button above

Lost Property: contact the secretary if you've lost kit at SCFU events

Refereeing Pages
: material added (find via
Misc Notes
)
Blog(removed)

Please note that SCFU covers more than the actual
County of Surrey
.  You are welcome to compete in SCFU County events if you either live or fence in either Surrey or the outer boroughs of South West London, including: Streatham, Tooting, Wandsworth, Putney, Wimbledon, Roehampton, Sheen and Barnes.  Out of area fencers may contact the organiser re. competing without being included in the results/medals.
This page updated:

29Nov2011 Keywords amended, blog link removed

4Apr2010 Added Favicon

4 May 2009 Removed cash prize text & link

27 Jan 2007 Amendment re refs.

22 Mar 2006 Minor reword

16Sep2005 Added note re need for refs at Hants / Southern region youth events

1 Sep 2005 Blog address changed

13 Apr 2005 Added link to Weblog

19 Sep 2004 Centrallised on page.

16 Sep 2004 Reloaded (problem with this page not always working)

4 Sep 2004 Reloaded because Homestead's red bars went skew. No text Changes

8 Feb 2004 Amended button size (Homestead changed font size).

5 Feb 2004 Replaced email address with link via password

7 Dec 2003 Deleted note re change of venue for 7th Dec.

7 Nov 2003 Committee button text wrap fixed

6 Nov 2003 Note added re change of venue for 7th Dec03

18 Oct 2003 Changed results button to point to results page in this site rather than external surrey archive.

30 Sep 03 (Added link to note re breeches)

20Aug03 (Link to cash prizes corrected)

25 Jun 2003 (Removed AGM & SE Foil notices.

Deleted list of old changes (contact secretary for old archives).

IdeW

This page was last updated: 20 April, 2013